Advanced
Manufacturing
For Everyone.
Ethereal Machines is the leading manufacturer of 5-Axis CNC machines in India. We manufacture best-in-class CNC machines with a customer-centric approach. The 5-Axis machining solves gaps in manufacturing, for industries extending from plastic to aerospace and automobile to healthcare. We provide low-cost, high-performance, and easy-to-use CNC machines to cater to clients across various manufacturing sectors.
Also, we provide CNC Machining Services with advanced manufacturing solutions at very competitive prices. From prototyping to mass production our 5-Axis milling centres will allow you to produce highly accurate and quality parts to meet your production requirements.
Upload your CAD files, receive an instant CNC milling quote and get your parts into production.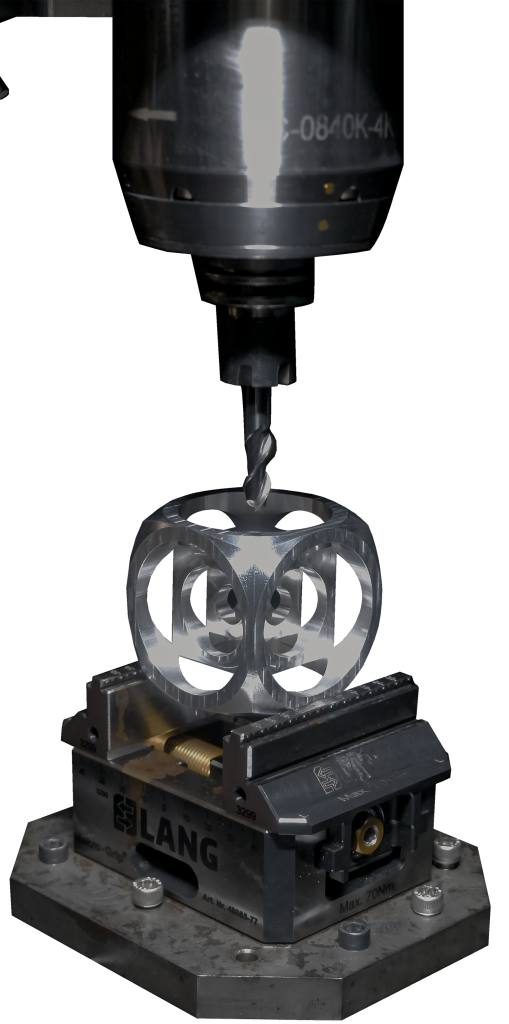 Advanced Cnc Milling Service
Get quality machined parts fast and with cost-efficient pricing to meet all of your manufacturing needs. Try our flexible CNC machining service option to lower your overall cost. Choose from quick-turn machining in as fast as 1 day or get parts in 7-18 days for reduced pricing.
Ethereal Machines builds innovative and breakthrough platforms of technologies for a wide range of Manufacturing industries with the best-in-class 5-Axis CNC machining solutions. Our capabilities in terms of size, material, and finishing, and customer services give us an advantage over most in the market.
get you machined parts done in a simple
Industrial CNC Machines
Ethereal HALO is an affordable 5-Axis CNC machine that meets the demand and improves the flexibility of your production line. With 5-Axis machining capabilities, you will not only be able to manufacture complex geometries of different sizes but additionally, reduce human error.
Our Range Of Applications
5-Axis CNC Machining is widely used in aerospace, medical, automotive, and electronics industries for creating complex shapes and designs. The ability to process various materials, combined with the precision of CNC machining, makes it a preferred method for many manufacturers.
Stay up-to-date with the latest news and developments in the CNC space. Learn about best practices, machine advantages, process optimization. Articles fresh from our Research Lab to build your business, optimize for efficiency and maximize profit.
Get All the Latest news on media, communications, broadcast media, media companies, social media, and advertising about Ethereal Machines.