ON-DEMAND CNC MACHINING SERVICES
Aerospace | Healthcare | General Engineering
High-Precision CNC Machining Services
We are recognized as an industry leader in providing the finest precision machining services. Fortune 100+ companies trust Ethereal Machines when they need production manufacturing solutions, uncompromising quality, and no minimum volume restrictions. Contact us for a free quotation to see how we can support your project.
Custom CNC Milling Services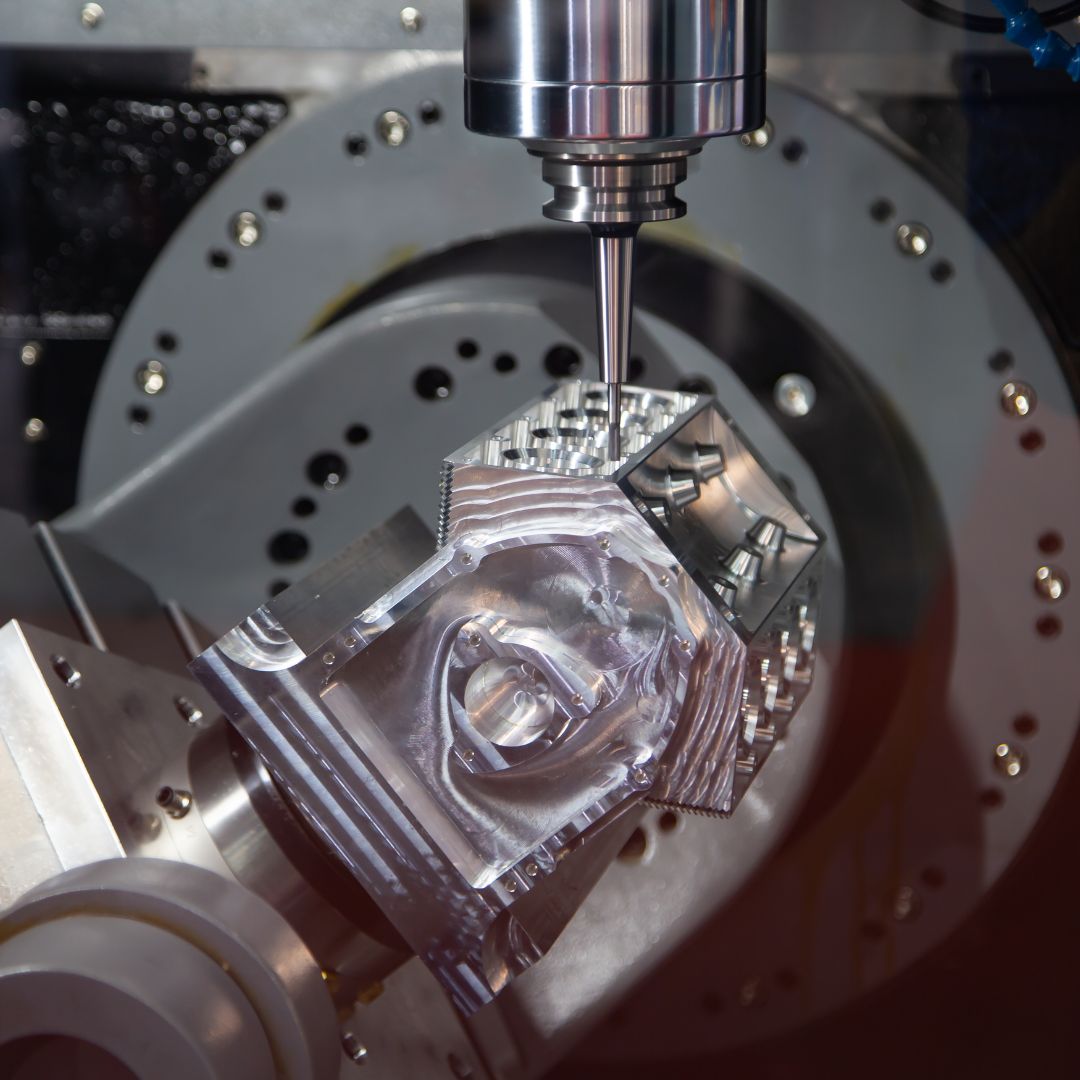 Ethereal Machines offers a wide range of CNC Milling services for various sectors such as aerospace, automotive, biotech, industrial automation and robotics. We provide CNC milling services so as to manufacture all kinds of parts and precision engineering components. We offer a wide range of materials and processes and tight tolerances can be achieved as per your requirements.
5-Axis CNC Machining Services​​​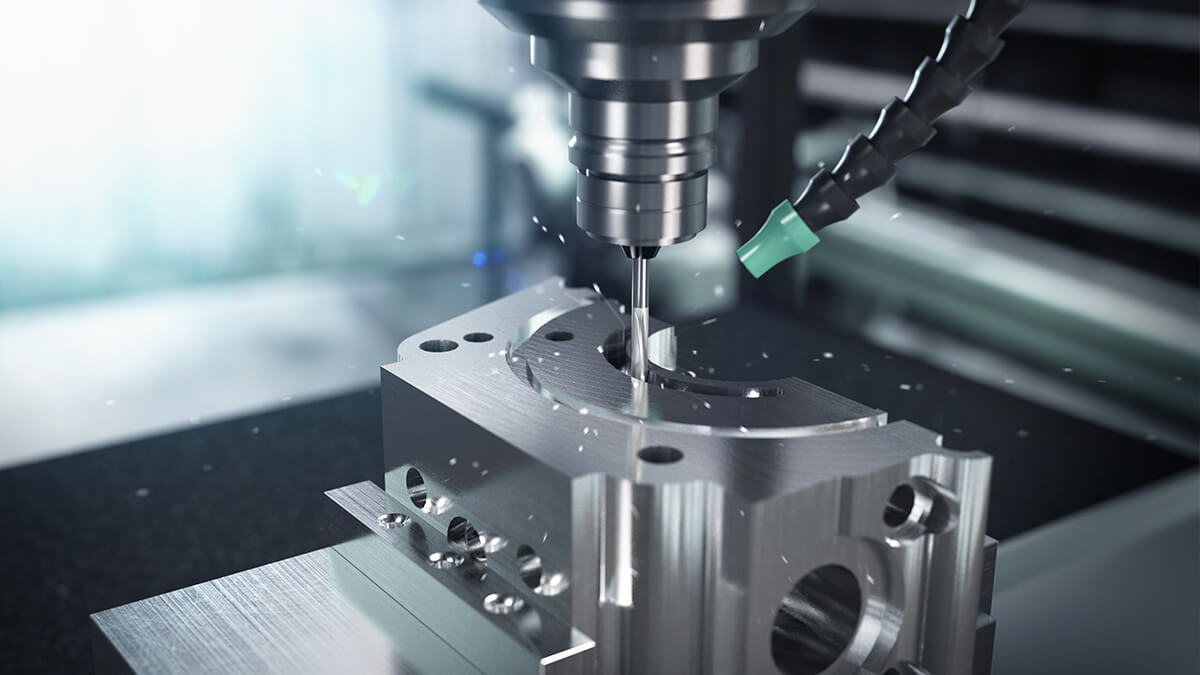 5-axis machining provides infinite possibilities as to what shapes and sizes a part can effectively be machined. Our 5-axis machines are able to serve a variety of industries, including Aerospace, Alternative Power, Medical, Military Grade Products, Oil, and Gas, Compressor and more.
Wide Range of Machining Materials
One of the great advantages of using CNC machining is its versatility. That's because precision CNC milling works successfully with a very wide variety of raw materials to produce finished parts. This gives design engineers many options when it comes to creating prototypes and commercial products.
Aluminum: Lightweight, corrosion-resistant, and excellent conductivity make it a preferred choice across various industries.

Steel: Renowned for its strength and durability, ideal for a multitude of applications.

Stainless Steel: Offers corrosion resistance, making it suitable for aerospace, medical, and more.

Titanium: Exceptional strength-to-weight ratio and biocompatibility make it vital in aerospace and medical fields.
ABS (Acrylonitrile Butadiene Styrene): Known for its impact resistance, it's commonly used in automotive and consumer goods.
PC (Polycarbonate): Combines strength and transparency, often found in medical devices and eyewear.
PEEK (Polyether Ether Ketone): High-performance thermoplastic known for its chemical resistance and reliability in demanding applications.
Delrin (Polyoxymethylene): Combines low friction with high stiffness, often used in gears, bearings, and automotive components.
Nylon: Offers excellent wear resistance and is widely used in various mechanical and industrial applications.
Carbon Fiber: Lightweight and incredibly strong, widely used in aerospace, automotive, and sports equipment.

Fiberglass: Known for its electrical insulation properties, suitable for electronics and marine applications.
Ceramics: Exceptional hardness, wear resistance, and electrical insulation, commonly used in electronic components.

Wood: Ideal for decorative and aesthetic applications, including furniture and artistic projects.
Inconel: Resistant to extreme temperatures and corrosion, commonly found in aerospace and automotive industries.

Hastelloy: Known for its resistance to highly corrosive environments, frequently used in chemical processing.
Ethereal Machines uses proprietary tools, technology and teams for project management, offering automation, transparency and quality across manufacturing operations. We follow a simple 4 step process to streamline the most complex of Components.
Upload CAD File
To start, simply select a manufacturing process and upload a 3D CAD file.
Design Analysis is Performed
Within a few hours we'll send you design for manufacturability (DFM) analysis and real-time pricing.
Manufacturing Begins
Once you review your quote and place your order, we'll start the manufacturing process. We also offer finishing options
Parts are Shipped
Our digital manufacturing process allows us to produce parts in as fast as 1 day
FREQUENTLY ASKED QUESTIONS
MAAS stands for "CNC Machining as a Service." It's a comprehensive solution where we offer CNC machining services tailored to your specific needs. We handle everything from design optimization to production, ensuring you receive high-quality machined parts.
2. Why should I choose MAAS for CNC machining?
MAAS simplifies the CNC machining process. We provide end-to-end services, including material selection, design assistance, prototyping, and full-scale production. Our expertise ensures precision and efficiency, saving you time and resources.
3. What types of materials can I use with MAAS?
We work with a wide range of materials, including metals (aluminum, steel, titanium, etc.), plastics, composites, and more. Our flexibility allows us to accommodate various industry requirements.
4. Can MAAS assist with design and prototyping?
Absolutely! We offer design optimization services to ensure your CAD files are CNC-ready. Additionally, we can create prototypes for testing and validation before proceeding with full production.
5. What industries benefit from MAAS?
MAAS serves a diverse range of industries, including aerospace, automotive, medical, electronics, and more. Our tailored approach ensures that your specific industry requirements are met.
6. How do I request a quote for CNC machining services?
Simply visit our website or contact our team directly. Provide us with your project specifications, including materials, quantities, and design files if available. We'll promptly provide you with a competitive quote.
7. What is the turnaround time for CNC machining with MAAS?
Turnaround times vary depending on the complexity and scope of your project. We'll work closely with you to establish realistic timelines and meet your project deadlines efficiently.
8. Do you offer quality assurance for machined parts?
Yes, we have a rigorous quality control process in place. We perform inspections at every stage of production to ensure that your parts meet the highest quality standards and specifications.
9. Is there a minimum order quantity (MOQ) with MAAS?
We cater to both small and large production runs. Whether you need a single prototype or high-volume production, we can accommodate your needs.
10. Can I make revisions to my project after it has started?
We understand that design changes may be necessary. While revisions can impact timelines and costs, we'll work with you to make modifications and ensure the final product meets your requirements.
11. What sets MAAS apart from other CNC machining services?
MAAS is more than just machining; it's a partnership. Our commitment to quality, design optimization, and personalized service distinguishes us. We aim to be your trusted CNC machining solution.
One of the great advantages of using CNC machining is its versatility. That's because precision CNC milling works successfully with a very wide variety of raw materials to produce finished parts. This gives design engineers many options when it comes to creating prototypes and commercial products.
High Quality. Cost Effective
Get quality machined parts fast and with cost-efficient pricing to meet all of your project needs. Want machined parts tomorrow? We got you. Not in a rush? Try our flexible manufacturing option to lower your overall cost. Choose from quick-turn machining in as fast as 1 day or get parts in 7-18 days for reduced pricing.
Hits: 311