India's leading innovator of 5-Axis CNC technology builds bespoke machines to provide unparalleled CNC milling services.
THE SIMPLEST WAY TO GET CUSTOM PARTS
Advanced
Manufacturing
For Everyone.
Ethereal Machines is a Deep-Tech start-up leading the innovation of 5-Axis CNC technology in India. 5-Axis machining solves gaps in manufacturing, for industries extending from plastic to aerospace to drone manufacturing and automobile to healthcare industries.
We provide CNC Machining Services with advanced manufacturing solutions. From prototyping to mass production, our 5-Axis milling centers will allow you to produce highly accurate and quality parts to meet your production requirements.
Upload your CAD files.  Receive an instant Quote.  Get your part Manufactured.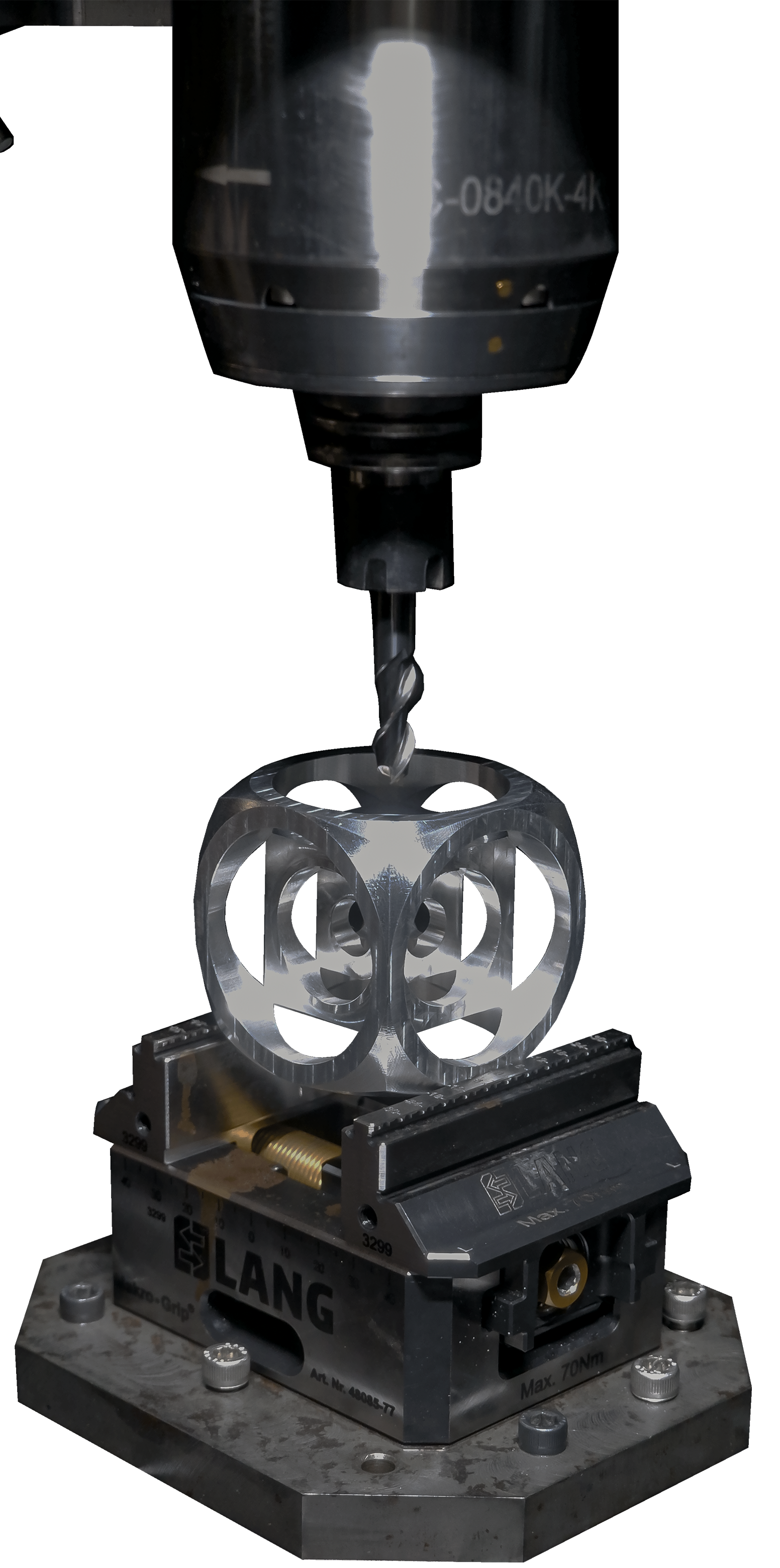 Advanced Cnc Milling Services
Quality machined parts fast with cost-efficient pricing to meet all of your manufacturing needs.
LEARN MORE
Ethereal Machines builds innovative and breakthrough platforms of technologies for a wide range of Manufacturing industries with the best-in-class 5-Axis CNC machining solutions. Our capabilities in terms of size, material, and finishing, and customer services give us an advantage over most in the market.
GET YOUR MACHINED PARTS IN A SIMPLE
Ethereal Machines uses proprietary tools, technology and teams for project management, offering automation, transparency and quality across manufacturing operations. We follow a simple 4 step process to streamline the most complex of Components.
Upload CAD File
To start, simply select a manufacturing process and upload a 3D CAD file.
Design Analysis is Performed
Within a few hours we'll send you design for manufacturability (DFM) analysis and real-time pricing.
Manufacturing Begins
Once you review your quote and place your order, we'll start the manufacturing process. We also offer finishing options
Parts are Shipped
Our digital manufacturing process allows us to produce parts in as fast as 1 day
We build machines to manufacture better
Our machines are engineered from the ground up to meet diverse manufacturing demands. Custom-built 5-axis machines ensure the production of even the most complex geometries with exacting standards, embodying innovation and efficiency.
learn More
OUR RANGE OF APPLICATIONS
5-Axis CNC Machining is widely used in aerospace, drones, medical, and electronics industries for creating complex shapes and designs. The ability to process various materials, combined with the precision of CNC machining, makes it a preferred method for many manufacturers.
Get All the Latest news on media, communications, broadcast media, media companies, social media, and advertising about Ethereal Machines.
Stay up-to-date with the latest news and developments in the CNC space. Learn about the best practices and valuable insights and business growth opportunities.
Hits: 4360